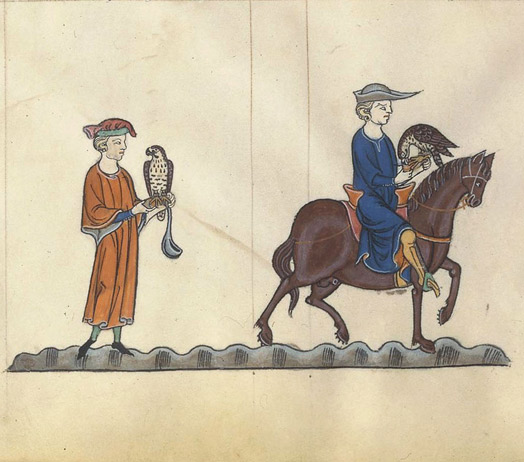 Whurret ! Duty, Beauty,
Quando, Timble, Travel,
Trover, Jew, Damsel,
Hey dogs hey ! Ware haunt hay !
Sith sickles and the shearing scythe
Hath shorn the fields of late,
Now shall our hawks and we be blithe,
Dame Partridge ware your pate !
Our murdering kites
In all their flights
Will seld or never miss
To truss you ever and make your bale our bliss.
Whurret ! Wanton, Sugar, Mistress,
Semster, Faver, Minx,
Callis, Dover, Sant,
Dancer, Jerker, Quoy,
Whurret ! Tricker, Crafty, Minion,
Dido, Civil, Lemmon,
Cherry, Carver, Courtier,
Stately, Ruler, German,
Whurret, let fly !
O well flown, eager kite, mark !
We falconers thus make sullen kites
Yield pleasure fit for kings,
And sport with them in those delights,
And oft in other things.
L'ami Britten l'a mis en musique. Vous pouvez l'écouter ici, chanté par l'ami Bostridge. Il s'agit du n°13, intitulée Dance of death.
---